We've prepared a long list of things you can do prior to having your property photographed. You can see it here.
But if you are short of time, here are our 5 top tips for property photography preparation:
1: Declutter, declutter declutter
Move as much stuff as you can out of each room. Family photos, ornaments, kitchen gadgets, sauces, knick knacks etc. Leave surfaces clutter-free. If you have some boxes or crates, put these items in them so you can easily move the boxes into an area that either won't be photographed, or has already been photographed. Then you can put it all back easily after the photography. Hide anything that is tatty or broken.
2.) Clean 
Clean, polish, vacuum, dust. Especially the bathroom and kitchen. Clean and shine the windows and work surfaces, clean the sinks, bath, toilet, shower, mirrors, shower screens, taps.
3.) Pets
We love our pets, but prospective purchasers/renters might not. So remove all evidence of pets (dog bed, food bowls dog towels, leads, cat baskets, litter trays, cages etc.) Look at your house as a non-pet zone (just for the photography!) If you have small kids, do the same for all their stuff (toys etc.)
4.) Bathrooms & Toilets.
Toilet seat down. Remove loo roll and toilet brush. Hide all shampoo and cleaning products and anything that isn't a bathroom fitting. These rooms must look sparkling clean and depersonalised.
5.) Kerb appeal
Make your house look as nice as possible from the road. Hide wheelie bins. Sweep drive. Paint doors, windows etc. Put flowers or plants where people can see them, e.g. hanging baskets. Cut the grass. Do the edging. Trim the bushes. Look at your property as a prospective purchaser/renter would. What lets it down? Try and fix anything that's broken. While you are out, tidy up the back garden too.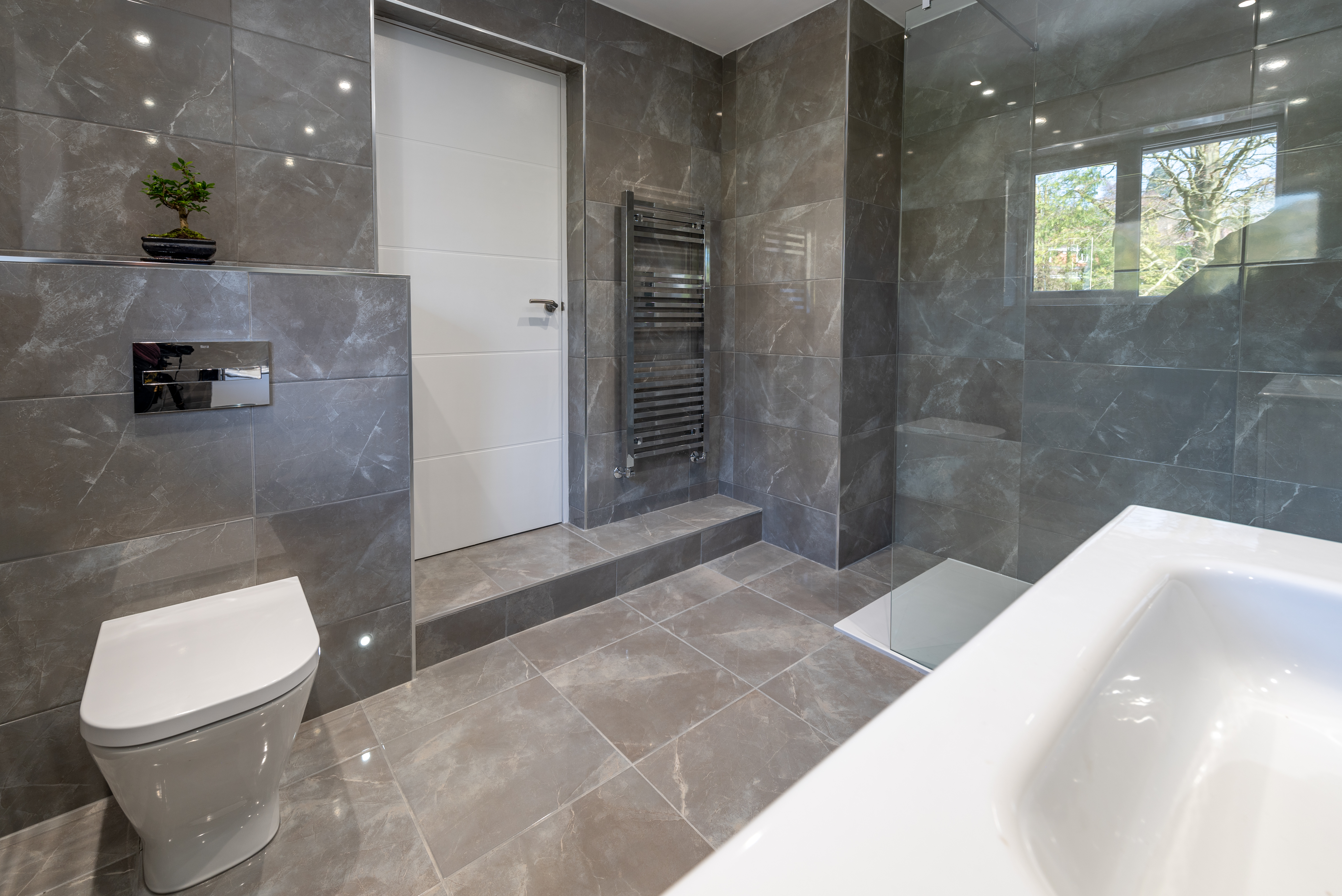 Remember. If you don't do these things, we may need you to do it before we can take the photos. If the house is a real mess, we won't be able to take the pictures which could result in delays and maybe extra charges. Think of it this way: if you sell or rent your house, flat, unit etc, you could make thousands of pounds, so a small investment of time in preparing the house to help the photos look as good as possible could pay off handsomely.